SPEAKERS AT THE LES ASIA PACIFIC CONFERENCE 2015
James Sobieraj: President, LESI
Jim Sobieraj is the president of the Licensing Executives Society International.  He also is the president of Brinks Gilson & Lione, one of the largest IP law firms in the United States. He is a licensed patent attorney with more than 33 years of experience in the procurement, licensing and enforcement of IP rights. Sobieraj has been lead counsel in many litigations involving patent infringement, ownership of patent rights, license disputes, misappropriation of trade secrets, trade dress infringement, copyright infringement, unfair competition, false advertising, defamation, fraud, antitrust, breach of contract and other commercial litigation.
Jim is a frequent writer and speaker on licensing issues. He has drafted and negotiated licensing agreements in a broad range of industries, including analog and digital electronics, software, medical devices, automotive components and various consumer goods.
Jim also has served as the president of the Licensing Executives Society (U.S.A and Canada) and the Intellectual Property Law Association of Chicago.
---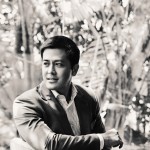 Yong Yoon Li: Executive Director, Royal Selangor International Sdn. Bhd.
Yoon Li is currently Executive Director for Royal Selangor International, the world's most recognised pewter brand. He ensures that Royal Selangor continues to design and produce beautiful and relevant products to today's discerning consumers.
His other experiences lie in the motorsports and automotive industry. After having worked as a design engineer in Formula One with Team Lotus International and Nissan Motorsports both in the United Kingdom, he returned to start up TVR Sports Malaysia Sdn Bhd, a boutique sports car manufacturer based in Port Klang.
In addition to his current position at Royal Selangor, Yoon Li has held various positions on the board of the Entrepreneurs' Organisation in Malaysia and currently holds a position on the global board of directors of the Entrepreneurs' Organisation. He is also a board member of the Asian chapter of the Family Business Network based in Singapore. In the past, he has sat on various committees at the Standards and Industrial Research Institute of Malaysia (SIRIM) and the Ministry of Youth and Sports.
---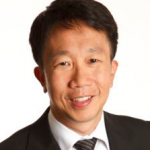 Andy Lek: Managing principal, Baker & McKenzie.Wong & Leow, Singapore
Andy is recognised by the world's leading industry and legal publications as a leader in his field. He has over 20 years of experience in contentious and non-contentious IP matters, litigation and arbitration. Andy also advises on the commercial exploitation of IP rights (particularly in the franchise, pharmaceutical and media industries).
Asian Legal Business notes that he "always gives good, quick advice, [is] client-focused and has strong technical knowledge for his areas of practice". Alongside his current role as managing principal, Andy has held several leadership positions in the Firm and externally as a leading IP practitioner. Andy is an appointed member of Singapore Copyright Tribunal. He was formerly on INTA's Board of Directors and was a member of the Executive Committee.
---
 Mohd Sharizal Mustapah Kamil: Vice President of Business & Technology Advisory Division, Malaysia Debt Ventures Berhad
Sharizal is a graduate from the University of New South Wales, Australia with a double major in Accounting & Information Systems.
He started his career at the Amcorp Group before switching to the Jardines Group in Hong Kong. Returning to Malaysia, he joined MDV as a credit analyst and has been with the company ever since.
Sharizal is currently the Vice President of Business & Technology Advisory Division in which he heads two support units namely :-
The Consulting Services Unit which provides strategic and research input to the operational and management levels;
The Technical Services Unit which manages the I.T. infrastructure of the entire company
Aside from these responsibility areas, Sharizal also often represents MDV as a panel member for a number of committees within the Ministry of Finance, the Ministry of Science, Technology and Innovation, the Ministry of Multimedia and Communications as well as the Prime Minister's Department.
---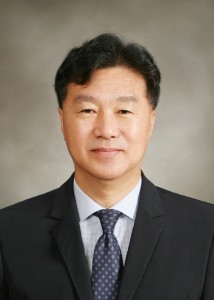 Kwang Jun Kim: CEO/President, Intellectual Discovery Ltd President, LES Korea
Kwang Jun Kim is the president of Intellectual Discovery Co, a Seoul-based the oldest IP investment company in Asia. He has over 20 years of experience as a lawyer, a negotiator, and an executive in major global law firms, corporations, and investment firms. Kj Kim has been named as IAM World's Leading IP Strategist and the president of the Licensing Executives Society Korea.
He is a faculty of IIPAC (International IP ADR Center) Seoul and adjunct professor of Korea Advanced Institute of Sci. & Tech.
KJ Kim has been published papers on "Comparative Review of IP" at Intellectual Asset Management Issue 62, and on "IP Landscapes in the US, Japan and Korea"
KJ Kim has also received National Merit Award on Electronics and IT from Korea Ministry of Trade, Industry & Energy in 2014.
---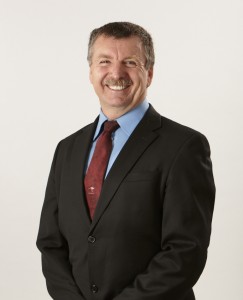 Mark Horsburgh: Principal and Head of Chemical Team , Fisher Adams Kelly
Dr Mark Horsburgh is a patent and trade marks attorney with more than 25 years of experience in the protection and management of IP portfolios. As head of the Chemical Team, Mark specialises in the preparation of patent, trade mark and design applications for physical chemistry, nanotechnology, applied laser technology, fibre optics, information technology, defence technology, medical devices and general engineering inventions. Following his Post-Doctoral and professional work at the University of New South Wales and the University of Queensland, Mark spent two years as a Research Scientist with the Defence Science and Technology Organisation before specialising in Intellectual Property protection. He joined Fisher Adams Kelly in 1993. Mark is a Past-President of the Licensing Executives Society of Australia and New Zealand, as well as a former Board member of the Licensing Executives Society International.
---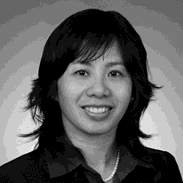 Ningling Wang: Managing Partner, Finnegan, Henderson, Farabow, Garrett & Dunner, LLP Shanghai Representative Office
Ningling Wang serves as the managing partner of the firm's Shanghai office. Her practice involves patent prosecution, opinions, due diligence, client counseling, licensing, and patent litigation in the areas of chemicals, chemical engineering, pharmaceuticals, medical devices, semiconductor materials, 3D printing, and nanotechnology.
Ms. Wang has extensive experience working with multinational and Chinese companies, providing legal advice on IP portfolio management, due diligence, licensing, litigation, and trade secret protection and enforcement. She has been involved in various cases before the U.S. International Trade Commission (ITC) and U.S. district courts, and has led efforts in IP
enforcement in China for foreign companies, including judicial and customs enforcement actions.
Ms. Wang speaks frequently at conferences and seminars in China and internationally on patent-related topics. She taught a graduate course on U.S. IP law at Renmin University of China Law School and a graduate course on U.S. IP law, with patent mock trial, at Shanghai Jiao Tong University KoGuan Law School. Ms. Wang also served as a program professor of law at China Science and Technology University.
---
Fiona Nicolson: Partner, Bristows LLP
Fiona Nicolson is a Partner at Bristows LLP – a London-based, full service law firm with market-leading strength in IP and technology and a client base that includes many of the world's leading companies. She specialises in transactional IP and is part of one of Europe's largest IP teams comprising over 70 lawyers.
Fiona has many years of experience working with impressive clients from start-up companies to large, international organisations. Her broad experience includes projects involving licences, collaborations and strategic partnerships.
Fiona is highlighted for her expertise in a number of international legal directories. She is Past President of LES (Britain and Ireland) and is currently one of the International Vice Presidents and on the Board of LES International. Fiona also serves on a number of industry and professional bodies and is Past Chair of the IP section of Lex Mundi.
---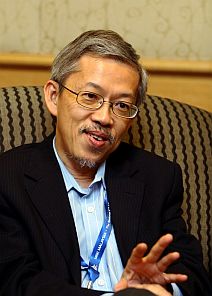 Poh Kam Wong: Professor, NUS Business School and Director, NUS Entrepreneurship Centre, National University of Singapore
WONG Poh Kam is Professor at the NUS Business School where he teaches entrepreneurship and innovation strategy.   He is also Professor (by courtesy) at the Lee Kuan Yew School of Public Policy and the Faculty of Engineering at NUS.  He obtained two BSc.'s, an MSc. and a Ph.D. from MIT.  He has published extensively in leading international refereed journals on entrepreneurship and innovation, and has consulted widely for international agencies such as the World Bank, OECD and Asian Development Bank, various government agencies in Singapore such as A*STAR, IPOS, EDB and NRF, and many private corporations in Asia.  He was a Fulbright Visiting Scholar at U.C. Berkeley, a visiting scholar at Stanford University, and a Senior Visiting Scholar at Oxford University.
In addition to his academic position, he is also concurrently the Director of NUS Entrepreneurship Centre, where he spearheads the university's experiential entrepreneurship education programs and oversees the NUS Enterprise Incubator (NEI), which provides incubation space, seed funding, mentorship and network connections to early stage investors for start-ups by NUS students, professors and alumni.  An entrepreneur who co-founded three companies prior to joining academia, he has been an active angel investor with investment in over a dozen high tech start-ups in Singapore, Silicon Valley, China and India.  He was the founding chairman of Business Angel Network (Southeast Asia) and initiated the annual Asia Business Angels Forum (ABAF). He was awarded the Public Administration Medal (Silver) by the Singapore Government in 2013 for his contribution to education in Singapore.
---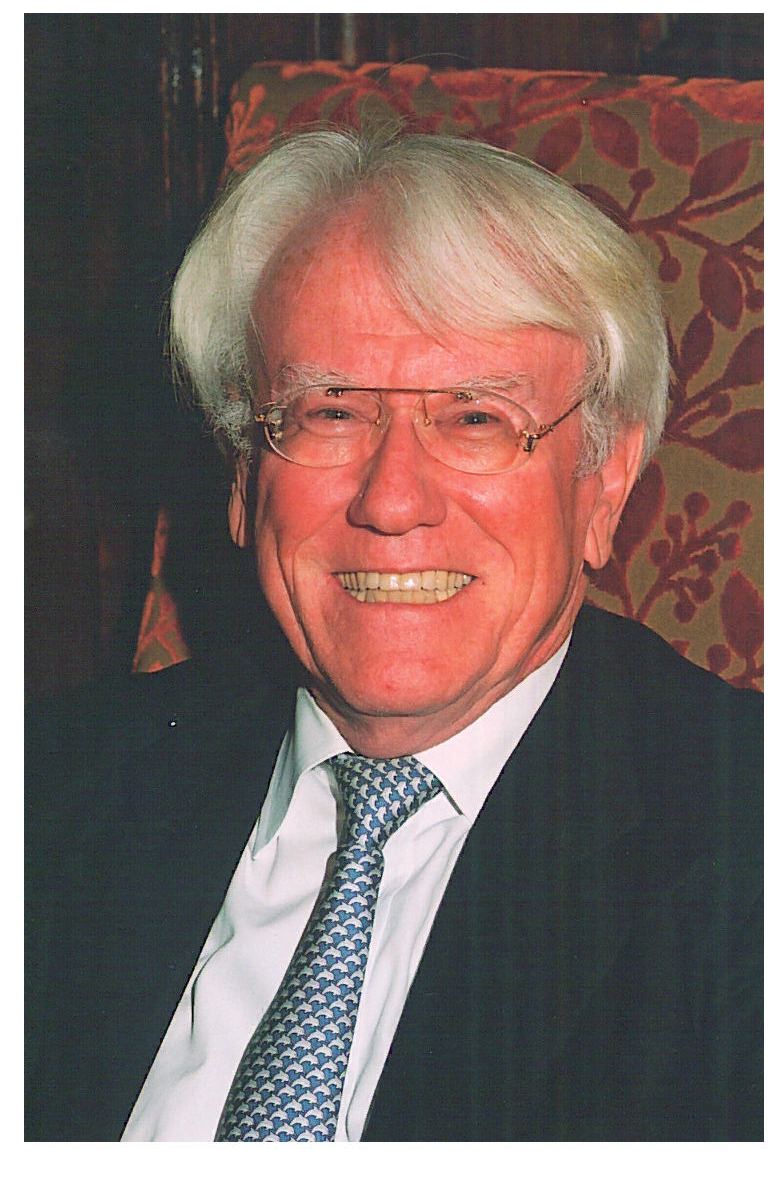 Professor Dr. Heinz Goddar: Partner, BOEHMERT & BOEHMER
Prof. Dr. Heinz Goddar is a German Patent Attorney and European Patent and Trademark Attorney with his office at Munich, as a partner of Boehmert & Boehmert. His technical background (as well as PhD degree) is in physics. He teaches Intellectual Property Law as an Honorary Professor at the University of Bremen, Germany, as a Lecturer at the Munich Intellectual Property Law Center (MIPLC), Munich, Germany, and as a Visiting Professor as well as a Lecturer at several further universities in both Asia and U.S.A.. He is a Past-President of LES International and of LES Germany. He has received the Gold Medal of LESI in 2005 and has been inducted into the IP Hall of Fame of IAM in 2014.
---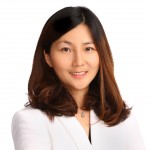 Eun A (Jessica) Park:  Legal Officer – IP Disputes Management Section, WIPO Arbitration and Mediation Centre Legal Officer – IP Disputes Management Section, WIPO Arbitration and Mediation Center
Jessica is an admitted attorney in Georgia, United States of America, and holds a J.D. from Emory University School of Law and a Bachelor of Arts in English Literature and English Language from Yonsei University in Seoul, Republic of Korea.  Before joining World Intellectual Property Organization (WIPO) in 2011, she worked as Corporate Counsel in a multinational company in Atlanta, USA.  After working at the WIPO Arbitration and Mediation Center in Geneva for three years, she is currently the WIPO Center's representative at Maxwell Chambers in Singapore.
---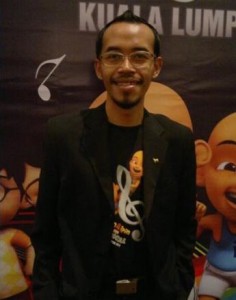 Karyabudi Mohd Aris: International Marketing Manager, Les' Copaque Production Sdn. Bhd.
Prior to joining the Les' Copaque Production Sdn. Bhd., Karyabudi had vast experience in Sales & Marketing in various fields. Karyabudi joined Les' Copaque in early 2010 (the award-winning company that is the pioneer in Malaysia's 3D Animation industry and the biggest animation company in Malaysia). Les' Copaque is also the creator and Intellectual Property (IP) owner of the cartoon 'Upin & Ipin'. Karyabudi has been entrusted as Les Copaque's International Marketing Manager and his main portfolio includes looking into key accounts internationally as well as locally. Karyabudi is also in charge of Sales & Distribution – from the start of the negotiation process until finalisation of contracts, for each and every series & movie produced by Les' Copaque. He is also responsible for overseeing Licensing & Merchandising, Sponsorships, Strategic Partnerships and various other monetization initiatives, internationally as well as locally.
---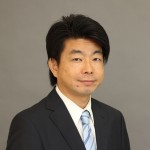 Hiroki Saito: Partner, Mori Hamada & Matsumoto
Hiroki is a partner of Japanese large firm of Mori Hamada & Matsumoto. He specializes in intellectual property, technology transactions, strategic alliances and joint venture deals. He is selected as one of best lawyers of Japan in the fields of Intellectual Property Law and Information Technology Law in 2015-2016 issue of Best Lawyer award.
---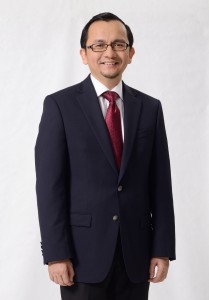 Dato' Norhalim Yunus: Chief Executive Officer, Malaysian Technology Development Corporation (MTDC)
Norhalim is the Chief Executive Officer of Malaysian Technology Development Corporation (MTDC). MTDC is a wholly owned subsidiary of Khazanah Nasional, the investment arm of the Malaysian Government.
Norhalim has been the CEO of MTDC since June 2008 and has extensive experience in the commercialisation of public sector universities' research results, early stage technology ventures, innovation policy development and fund management. He is one of the pioneers in the commercialisation of public universities/research institutes R&D results in Malaysia and has played many roles related to the overall development of the Malaysian technology commercialisation ecosystem; as a venture capital fund manager, government grant manager, incubator manager and as an industry expert in various public sector innovation-related committees.
He joined MTDC a few months after its formation in 1993 and has had the opportunity to be deeply involved in the Malaysian commercialisation ecosystem. His contributions span all phases in the development of the ecosystem, from the early beginnings of working with local universities to commercialise their research results, to introducing various funding schemes to assist entrepreneurs to start companies, to the creation of the first university-based incubator and various other innovation initiatives that have been introduced by MTDC in Malaysia for the past 20 odd years.
---

Tan Kong Hun: Country Head of Legal and Compliance, Novartis Malaysia
Tan is currently the Country Head of Legal and Compliance for Novartis Malaysia. In this role, he is a member of the Novartis Malaysia Pharma Executive Committee and Country Executive Committee. He is also the Country Compliance Officer and Data Privacy Officer.
Prior to Novartis, Tan was the Legal Director for GlaxoSmithKline Malaysia. During his time in GSK he was involved in various capacities including Head of Legal Shared Services, Company Secretarial, Compliance as well as being in a regional role supporting the South Asia Consumer Healthcare business.
Tan started his career in legal practice since 1995 where he specialized in corporate law and industrial dispute. He moved in-house in 2003 where he has experiences in various industries including retail, real estate, manufacturing and FMCG before deciding that pharmaceutical will be his chosen vocation for the rest of his life.
Tan holds a Bachelor Degree in Law with Honors from University of Malaya and a Master Degree in Law from University of London. He is admitted as an Advocate and Solicitor of the High Court of Malaya in 1996 and is a Certified Company Secretary.
---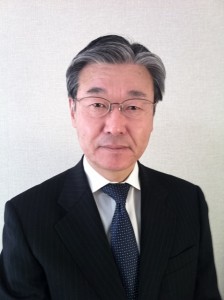 Takashi Suzuki: Corporate Officer and General Manager of Intellectual Property Division, Hitachi, Ltd
Takashi Suzuki is the Corporate Officer and General Manager of Intellectual Property Division at Hitachi, Ltd., a Japanese electronics/electrical products conglomerate. After graduation from Faculty of Law, Tohoku University (Sendai, Japan) with L.L.B., Mr. Suzuki joined Hitachi in 1978. Ever since then, international patent licensing has been his principal field of practice. His licensing experience encompasses license-in/out projects, settlement of litigation, and cross license arrangements with major companies. Prior to the present position, he was seconded to Hitachi Global Storage Technologies in San Jose, California as VP – Intellectual Property from 2006 through to 2008.
Currently he is the Vice President of  Licensing Executive Society Japan and Vice President of the Japan Intellectual Property Association. He holds a master's degree from College of Law, University of Illinois (M.C.L., 1983).
---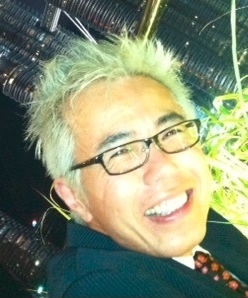 George Hwang: Director, George Hwang LLC
Having been involved in IP for more than 20 years, George has decided to set up his own boutique practice. George loves his independence and does not like his decision to take on challenging cases fettered. George Hwang LLC was formed with the idea that law firms not only make money but has a duty to society, as well.
Some of the cases George recently advised are: the defence of the first blogger sued for defamation by the prime minister in Singapore, an ongoing defence of a site in a copyright infringement suit brought by a media giant involving more than 190 original articles and the landmark 2014 Singapore's apex court's decision, Dorsey v World Sports Group, protecting the confidentiality of journalists' sources.
George has pupilled with a QC in an IP chambers in London and been a "stagiaire" at the European Commission. Besides practising, he has been the general manager of Warner Music (Publishing) Hong Kong Ltd., taught at the Varna University of Economics and the University of West Indies. He is commissioned by LexisNexis to write the Halsbury's Laws of Singapore's inaugural volume on Media Law.
The years in IP and Media Law has led George to empathise with the rights and interests of both IP owners and users. His ability to see both sides of the coin has led clients to dub him as "the flower power child with the Prada killer instincts".
---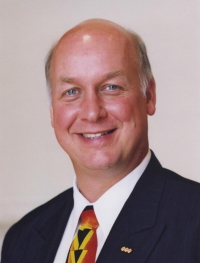 Art Nutter: Chairman and CEO, TAEUS
Art Nutter founded TAEUS in 1992 as world's first engineering company dedicated exclusively to intellectual property. TAEUS helps patent owners to receive optimum value for their property in the world's market for innovation.
Mr. Nutter defined the TAEUSworks patent evaluation method, the Global Patent Syndicate, connecting the world's patent owners with patent seekers, and PatentBooks, giving patent users freedom to operate by easily licensing tens of thousands of patents in a single click, and paying patent owners relative to the quality of their patents.
Mr. Nutter lectures and writes globally on IP management, served as Trustee, High-Tech Sector Chair, International Delegate, and on many committees for the Licensing Executives Society (USA & Canada), Inc. (LES), and served as LES International Communications Chair. Art was elected to a 4-year term to the Colorado Springs School District 11 school board, the second largest public school district in Colorado. He also has served on Boards of Directors for Catholics Come Home, Catholic Young Adult Sports, Seeds of Hope (Handicapped Romanian Orphanage), Military Community Youth Ministries, and Legatus.
He holds a BSME from the University of Akron (Ohio), an MBA from the University of Phoenix, and is a Certified Licensing Professional (CLP), and is/was a member of Vistage, Convene, and Attollo USA.
---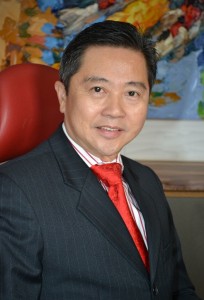 Dato Sri Dr. Richard Ong: Chief Executive Officer and co-founder, Smart Reader® Worldwide
The norm for most entrepreneurs embarking on a business venture is to implement profit-making strategies. Dato' Sri Dr Richard Ong, Chief Executive Officer and co-founder of Smart Reader® Worldwide is, of course, no different. But profit and money are not foremost on his mind.                                                                                                   
While the main objective of being an entrepreneur is making money, immediate profit is not the objective. An entrepreneur must dream BIG and work towards making that dream a reality. A business must be able to effect change for the better, says this very successful man. A good entrepreneur must be able to communicate ideas and plans effectively. A true entrepreneur is one with vision, a risk-taker and one who is able to steer the company to great heights and lead and nurture other individuals to be excellent entrepreneurs.
Dato' Sri Dr Ong has done just that and this is clear from the multiple awards Smart Reader® Worldwide has won locally and internationally and also the highly successful franchisees who have gone on to win awards in their own right.
A qualified and competent accountant, Dato' Sri Dr Richard Ong, with his passion to succeed, has taken Smart Reader® Worldwide to the pinnacle of success. He has led the company to double digit growth annually since its incorporation in the year 1998.
---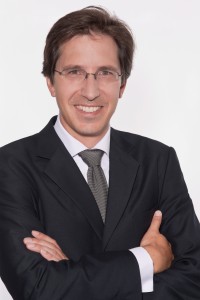 Dr. Ralph Nack: IP Attorney, Noerr LLP
Dr. Ralph Nack is a leading German IP attorney, specialized on patent litigation and complex patent licensing systems. He advises clients in all fields of technology, with a focus on electronic, telecommunication, medical devices and pharmaceuticals.
Ralph studied law in Heidelberg, Munich, Washington DC (George Washington University) and Tokyo (Todai University). He received his PhD in patent law from the Max Planck Institute for Innovation and Competition in Munich. Before joining private practice, he served as the founding Program Director of the Munich Intellectual Property Law Centre. As an attorney, Ralph lived in China for more than one year, handling international patent litigations in this country.
Ralph is a lecturer of patent law at the University of Munich, and the author of many scientific publications in the field of patent law. He regularly speaks at international conferences, and serves as Chairman of the Patents Committee of AIPPI.
---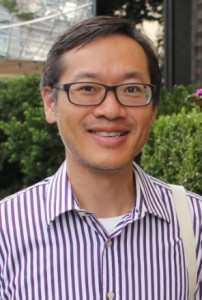 Steven Liu: Director of the Intellectual Property Division, Mediatek
Steven joined Mediatek in 2014 as Director of the Intellectual Property Division. Prior to Mediatek, Steven had spent more than 10 years at Taiwan Semiconductor Manufacturing Company Ltd. (TSMC) in Hsinchu in a variety of roles as legal counsel. Those responsibilities included managing IP litigation and disputes and handling patent and technology negotiation and licensing. Later on during his tenure at TSMC, Steven transitioned to the role of a primary legal advisor for several major business units, including advanced technology marketing, embedded memory, image sensors as well as the ecosystem business. Steven had also spent a year in Amsterdam with TSMC Europe BV as its first onsite legal counsel. Before TSMC, Steven was in private practice with the New York office of Fish & Neave, a patent litigation boutique firm.  Steven received his J.D. from George Washington University Law School, and his B.A. from Columbia University.  Steven is a member of the New York bar, and is registered to practice before the U.S. Patent & Trademark Office as a patent attorney.
---

Michelle Ray-Jones: Legal Consultant, Tilleke & Gibbins
Michelle Ray-Jones is a legal consultant at Tilleke & Gibbins, Thailand's oldest and largest independent law firm. Michelle is an experienced practitioner in matters involving complex intellectual propert litigation and prosecution. Before relocating to Southeast Asia, Michelle successfully represented numerous clients before the Federal Courts and the Trademark Trial and Appeal Board in the United States.
At Tilleke & Gibbins, Michelle advises clients on a wide range of intellectual property matters, and she travels between the firm's Bangkok and Hanoi offices, giving her first-hand experience in both jurisdictions. Michelle assists both international and domestic clients with franchising related matters in Thailand and Vietnam.
Michelle, a native of Connecticut, received her undergraduate degree from New York
University, and earned her Juris Doctor from Brooklyn Law School in New York.
---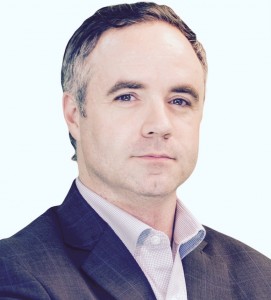 Brendan J. Hanley: Director of Patent Asset Development in Asia for the Intellectual Property Department, Western Digital
Brendan J. Hanley is the Director of Patent Asset Development in Asia for the Intellectual Property Department of Western Digital. The Patent Asset Development team works closely with Western Digital employees in Asia to identify strategic company innovations, evaluate invention disclosures for patent protection, and pursue patent applications at various Patent Offices around the world to obtain strategic patents for Western Digital.  Brendan graduated with a Bachelor's in Physics/Engineering from St. Mary's University, and a Juris Doctorate from Hamline University School of Law, both in Minnesota, United States.  After working for 5 years as in house patent counsel for a hard disk drive manufacture in Minnesota, Brendan moved to Japan to work for a number of Japanese patent law firms, advising a wide variety of Japanese clients on patent preparation and prosecution, portfolio management, licensing, and litigation strategies.   Brendan has lived in Kuala Lumpur since 2011 when he started working for Western Digital (M) Sdn Bhd (Petaling Jaya, Selangor).
---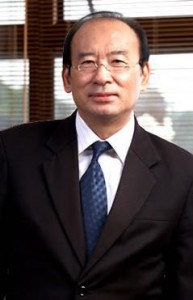 Wong Sai Fong: Partner, Shearn Delamore & Co.
Wong Sai Fong joined Shearn Delamore & Co. as a pupil in 1979 and was called to the English Bar in 1977 and the Malaysian Bar in 1980. He co-heads and has been a member of the Intellectual Property  Practice Group since 1980.
He is a member of the Malaysian Intellectual Property Association (MIPA), the ASEAN Intellectual Property Association (AIPA), the American Intellectual Property Lawyers Association (AIPLA), the Inter-Pacific Bar Association (IPBA), Council and anti-counterfeiting member of APAA and a member of the IP Committee of the Malaysian Bar. He is also an Arbitrator for KLRAC in MYNIC Dispute Resolution Process.
He practices exclusively in the field of intellectual property related work, IP rights enforcement, franchising, licensing, regulatory compliance, information technology and telecommunications and litigating in these areas of practice as senior counsel.
He also frequently appears as Senior Counsel in the High Court, Court of Appeal and Federal Court on behalf of solicitors, and is often asked by intellectual property protection and enforcement coalitions to propose amendments to existing intellectual property laws or new laws to provide for better efficiency in the enforcement of intellectual property rights, and sits as a member on ad hoc government committees set up to review existing intellectual property laws or to propose amendments to existing laws.
---
Datuk Seri Nelson Kwok: Founder, Nelson's Franchise (M) Sdn Bhd
Datuk Seri Nelson Kwok together with his wife Datin Seri Carol, started Nelson's in 1985. From a humble one shop establishment, they successfully opened a chain of 7 shops by 1994. In 1995, Datuk Seri Nelson invented and launched the 1st Nelson's Corn in Cup franchise system and expanded locally as well as internationally. Nelson's franchise now operates more than 1000 outlets in 16 countries and continues to expand its operations to further reaches of the world.
Having succeeded in the Corn in Cup concept, Nelson's has diversified into corn farming and processing to ensure constant and quality supply to its franchisees. All products of Nelson's is halal certified.
Datuk Seri Nelson is actively involved in non-governmental organizations and trade associations. He was National President of Junior Chamber Malaysia in 1992 and served as JCI World Vice President in 1994. He is currently Immediate Past President of Malaysia Retails Chain Association (MRCA). He is the Honorary Consul of The Republic of Mozambique in Malaysia.
Malaysia's Ministry of Domestic Trade and Consumer , and Ministry of Education appointed Datuk Seri Nelson Kwok to its Advisory Council for 2014-2016
---
Suaran Singh Sidhu: Partner, Messrs Azri, Lee Swee Seng & Co.
Suaran Singh Sidhu holds an Honours Degree in Law from the University of London and Masters in Law from the London School of Economics. He has been in legal practice since 1999 when he qualified as an advocate and solicitor of the High Court of Malaya. He is a partner of Messrs Azri, Lee Swee Seng & Co., where he handles cases and projects involving intellectual property, information technology, commercial law and personal data protection. He also advices on legal matters in the fields entertainment, media and communications. He actively gives talks, participates in forums and writes papers in his chosen fields of expertise. And he will go to lengths for a good cup of chai.
---

Richard Dunhan: President, TAEUS Asia Pacific Sdn. Bhd.
Richard Dunham "Rick" has served as the President of TAEUS Asia Pacific Sdn. Bhd. for the past year and a half, having established the Asia Pacific office in Kuala Lumpur in early 2014.  Prior to his move to Malaysia, Rick was based in Charlotte, North Carolina, working as a senior international business development officer for both TAEUS International, and a Charlotte-based private equity firm.  Through this work, Rick traveled throughout Asia and Africa conducting intellectual property licensing, strategy, and monetisation programs, as well as pursuing private equity placements in emerging markets.  Having lived and worked throughout the United Kingdom, the Netherlands, France, Germany, Panama, and the Balkans, Rick brings a wealth of international contacts and overseas experience to TAEUS Asia Pacific.
Prior to his work overseas, Rick worked for a large San Francisco-based financial institution as a licensed financial consultant and certified estate and trust planning officer.  After earning his law degree (JD) and Masters in Business Administration (MBA), with a concentration in finance from Wake Forest University , Rick was commissioned as an Officer in the U.S. Army's Judge Advocate General's  (JAG) program, serving three tours – Ft. Clayton (Panama), Darmstadt's Cambrai-Fritsch Kaserne (Germany), and Fitzsimmons Army Medical Center (Colorado, USA).   Rick graduated from Dartmouth College (New Hampshire, USA) with a bachelor's degree in Psychology, and played Varsity Baseball and Football.
---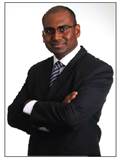 Sri Sarguna Raj: Partner, Kandiah & Sri
Sri Sarguna Raj is an advocate and solicitor of the High Court of Malaya and holds an LLB from King's College London.
Sri is a Partner in the firm of Kandiah & Sri. His main area of practice is intellectual property litigation. He assists and represents clients in relation to disputes relating to patents, copyright, privacy and trade secrets, trade mark, industrial designs, advertising and domain name and also various aspects of enforcement of intellectual property rights. Over the years, he has represented many multinational companies in litigation and intellectual property enforcement matters.
His non-litigation work includes drafting and advising on information technology, e-commerce, telecommunications, franchising, entertainment, sponsorship and merchandising matters and related agreements. He sits in the IP Committee of the Malaysian Bar, is a Committee Member of the Licensing Executives Society of Malaysia (LESM) and also in the IP Committee of the EU-Malaysia Chamber of Commerce and Industry (EUMCCI). He is recognised as an "IP Star" by Managing Intellectual Property, a leading publication in the area of Intellectual Property.
---

Irene Kam: Associate, Azri, Lee Swee Seng & Co.
Irene Kam has been in legal practice since 2012 and is an associate in the Intellectual Property, Tech & Privacy department at Azri, Lee Swee Seng & Co. Her areas of practice are intellectual property, corporate and company law, privacy law, media and technology law in both dispute resolution and advisory capacity. She has been teaching law in a private college since 2008, her subjects include intellectual property, private international law and civil procedure. Irene pioneered the moot program of the college with fellow mooting enthusiasts as a full-time lecturer, and now participates in the continuous growth of the program.
---

Chan Miew Lan: General Manager, Music Authors' Copyright Protection Berhad (MACP)
Ms Chan graduated from University Malaya with an honors degree in Accounting. She then pursued her articleship at Hanafiah Raslan & Mohamad (HRM) and Arthur Anderson and qualified as a Chartered Accountant. During her 4-years' stint as an auditor, she specialized in audits of commercial banks, insurance companies, hotels and the then state-owned telecommunication company.
Ms Chan has been the General Manager of MACP since 1994. With more than 20 years' experience in the collective management industry, Ms Chan has trained many staff involved in the authors' societies around the region such as from Nepal, Vietnam, Indonesia, Thailand and Philippines.
She is also a Director cum Treasurer of Koperasi Industri Muzik Malaysia Berhad and also sits in the CISAC Asia Pacific Committee and the CISAC Asia Pacific New Media Committee. CISAC is the umbrella body of 230 authors' organizations around the world.
---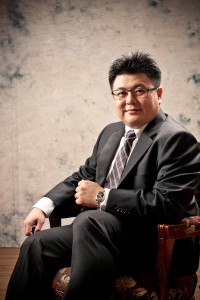 Dato' Sri Dr. Tiew Soon Thung (Vincent): Managing Director, Andaman Property Management Sdn Bhd 
Within the short span of past 5 years at Andaman, total value of Property Development Project achieved exceeded RM 2 billion. A remarkable record for a 8 years old property development and management company. Andaman has received the following awards: In Year 2015, Andaman was awarded "Excellent Eagles Award 2015" by Nanyang Siang Pau, "Property Excellence Award 2015" by Sin Chew Business Excellence Award, "CSR Excellence Award 2015" by Sin Chew Business Excellence Award, "Product and Service Excellence Award 2015" by Sin Chew Business Excellence Award.
In Year 2015, Vincent was awarded 'Creative Young Entrepreneur Award 2015' by JCI Malaysia, 'CEO of the Year in the Asean Outstanding Business Award 2015' by Asean Retail Chains & Franchise Federation (ARFF) and 'Corporate Champion Of The Year' by McMillam Woods Global Awards.
---
MODERATORS AT THE LES ASIA PACIFIC CONFERENCE 2015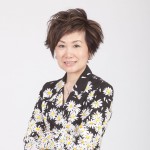 Yvonne Chua: Partner, Wilkinson & Grist, Past President of LESI
Yvonne, solicitor and Notary Public, is Senior Partner at Wilkinson & Grist and Head of its IP Practice Group.  Since her admission in Hong Kong in 1980, Yvonne has been specializing on intellectual property law from protection, enforcement to exploitation of IP rights.
Yvonne has been well recognized internationally as a leading IP lawyer including being named in WTR 1000 The World's Leading Trade Mark Professionals, asialaw Leading Lawyers, The International Who's Who of Business Lawyers, iam 1000 The World's Leading Patent Law Practitioners etc.
Yvonne has been very active in the global advancement of IP and was the 2013-14 President of Licensing Executives Society International.  She also serves on IP focused committees including the IP Committee of the Law Society of Hong Kong, the IP Working Group of the HKSAR Government on IP Trading, the Business of IP Asia Forum Steering Committee and the HKTDC Design, Marketing and Licensing Services Advisory Committee.
---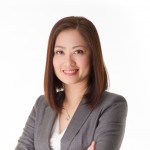 Su Siew Ling: Partner, ZICOlaw
With over 17 years of experience exclusively in Intellectual Property (IP), Siew Ling's practice spans the full spectrum of IP matters, from
creation, protection and litigation to enforcement of IP rights.
Siew Ling has conducted trials and argued appeals at the Court of Appeal and Federal Court where precedent setting cases in IP had been decided. She has been described by the Legal 500 Asia Pacific 2014 as "an excellent litigator and an expert in the field" and this was similarly echoed in Chambers Asia Pacific 2014 which quoted her as "an esteemed IP litigator".
Her expertise also extends to transactional IP work such as licensing, franchising, regulatory advice for food, drug and labelling laws as well as data protection. She has advised clients from a diverse range of sectors including automotive, pharmaceutical, biotechnology, consumer products, food and beverage, luxury products, fashion and retail.
She is consistently ranked as a leading IP lawyer in various publications including the Chambers Asia Pacific, Who's Who Legal: Trade Marks and the World's Leading Trademark Professionals. In Chambers Asia Pacific 2015, she has been quoted as coming highly recommended by clients, who appreciate "her very good knowledge of IP, her international perspective and her energetic and positive charisma."
Siew Ling was admitted to practice in 1998 and joined the ZICOlaw network in 2014. Siew Ling started her legal career in Messrs Shearn Delamore & Co specializing in IP before moving on to Messrs Tay & Partners as an IP partner where she was attached to for 10 years prior to joining ZICOlaw.
---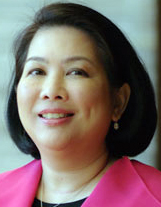 Patricia A. O. Bunye: Partner, Cruz Marcelo & Tenefrancia
Patricia A. O. Bunye is a partner in the Intellectual Property department of Cruz Marcelo & Tenefrancia. She also heads the Mining and Natural Resources department and the Energy practice group.
Her IP practice is focused on trademarks, copyright, due diligence, commercialization, including licensing and franchising, and the registration of food, cosmetics and pharmaceutical products with the Food and Drug Administration.
She is President-Elect of the Licensing Executives Society International (LESI) for 2015-2016. Previously, she served as Vice President of LESI and chaired the LESI Asia-Pacific Committee.
---
Joachim Mader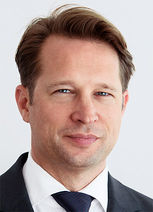 : Partner, Bardehle Pagenberg Munich
Joachim Mader is a partner at Bardehle Pagenberg, one of the largest IP firms in Europe. Bardehle Pagenberg represents clients in application proceedings and in litigation in all fields of intellectual property, including all procedures before the patent and trademark offices as well as litigation before the relevant courts through all appeal instances. Joachim Mader has a technical background as an engineer (Diplom-Ingenieur) and is a German as well as a European Patent Attorney. His practice focuses on prosecution of patents, invalidity proceedings and infringement proceedings in a number of different technical fields of mechanical engineering and processing technology, in particular float glass and fabricated glass products, robotics, electrical connector systems and wood processing. A special focus is on opposition and appeal proceedings before the European Patent Office.
---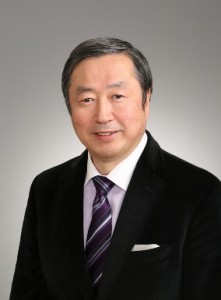 Dr. Ichiro Nakatomi: President and CEO, NanoCarrier
Dr. Ichiro Nakatomi graduated from the Science University of Tokyo and the Graduate School of Northeastern University in 1978. He worked at Hisamitsu Pharmaceutical Co., Ltd. for 12 years, and was responsible for the Research, Research Planning and Business Development.  He joined TheraTech, Inc. in the United States as Vice President in charge of Business Development.  TheraTech became a public company at NASDAQ in 1992. He resigned TheraTech in 1999 to assume his present position. He founded NanoCarrier with two other university professors in Japan and started really in 2000. He acts as President and CEO at NanoCarrier, which became a public company at Tokyo Stock Exchange in 2008. He also acts as President of Licensing Executives Society (LES) Japan and Executive Director at iPS Portal (Kyoto). He received the Entrepreneur of the Year Japan 2002 Award. He was a member of Industry-Academic-Government promotion committee within the Ministry of Economy, Trade and Industry, as well as Intellectual Property Strategy Project within Cabinet Secretary. He plays active role in Japanese bioindustries. He has over 30 years of professional experience on the research and development, business, finance and management globally in pharmaceutical/biotech industries.
NanoCarrier is one of the most advanced biotech company in Japan that focuses primarily on the R&D and manufacturing of new anticancer drugs with originated micellar nanoparticle technology. Micellar nanoparticles are formed from biocompatible block copolymers. By encapsulated drugs efficiently inside and attached sensors outside the micellar nanoparticles stay long period of time in the bloodstream and deliver drugs selectively to the targeted cancer cells in cancer patients, thus minimizing adverse drug effects and improving therapeutic effects with better quality of life. To date such originated four new anticancer drugs are in the stage of clinical trials worldwide, and the other applied healthcare products particularly micellar nanoparticles encapsulated cosmetic fruit oils are under the market in Asia.
---
 Wong Jin Nee: Partner, Wong Jin Nee & Teo
Wong Jin Nee is a partner of the Intellectual Property & Technology legal practice at Wong Jin Nee & Teo. Jin Nee is a registered Patent Agent, Registered Trade Mark Agent and Registered Industrial Agent in Malaysia.  Jin Nee's areas of specialization include licensing and franchising, brand protection and enforcement, public policy, government outreach and engagement. Jin Nee is one of the panelists appointed by Regional Centre for Arbitration KL (RCAKL) for Malaysian Domain Name Dispute Resolution Service (MYDRP) disputes, a panelist on the Asian Domain Name Dispute Resolution Centre based in HK and a certified mediator on the panel of the Malaysian Mediation Centre.
---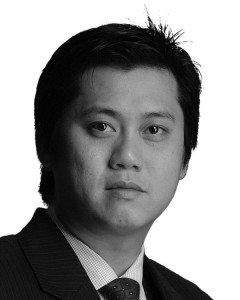 Brian Law: Partner, Wong & Partners
Brian Law is a partner in the IP Practice Group in Wong & Partners. His portfolio covers a wide range of IP works involving commercial IP such as the licensing and/or acquisition of IP rights, infringement and passing off litigation, and the enforcement of IP rights against counterfeits and piracy.
Brian is a registered trademark, design and patent agent in Malaysia, and is experienced in IP licensing and negotiation of such agreements across a vast range of industries, in particular the music and entertainment industry. He has the know-how in strategising and enforcing the licensing of performing rights for musical works from his previous engagement as an in-house counsel for a performing rights society.
Brian is recognised as an Up and Coming lawyer by Chambers Asia, 2015. He is also named among the Recommended Individuals in prosecution by IAM Patent 1000, 2015 for his "excellent and pragmatic handling of large prosecution portfolios". According to Asia Pacific Legal 500, 2014, Brian is "notable for his experience in IP enforcement, which includes several recent high-profile actions against counterfeiting syndicates". Brian was also named among the top 50 Licensing Lawyers You Should Know by Asia IP in 2015, and was recognised as an IP Star by Managing IP, 2015 in the practice areas of patent, trademark, enforcement and litigation.
He has served as President of Licensing Executive Society of Malaysia, past Chairperson for the Intellectual Property Committee of the Malaysian Bar Council, and as member of the Asian Patent Attorneys Association, and the Malaysian Intellectual Property Association.
---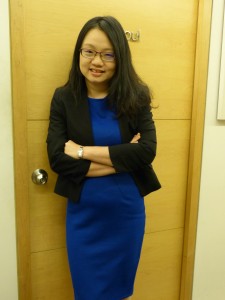 Janet Toh: Partner, Shearn Delamore & Co.
Janet Toh is a partner in the Intellectual Property Department of Shearn Delamore & Co. She graduated with a LL.B (Hons) from the Bristol University and LLM from the National University of Singapore.
She focuses on intellectual property and technology issues in a wide variety of transactions and has worked on a wide range of agreements including distributorship, licensing, outsourcing, service and consultancy agreements. She has advised clients on intellectual property protection and ownership issues; advertising issues; consumer protection; copyright; domain names; e-commerce; franchise; gaming; regulatory approvals for food & drug and telecommunications issues.
She provides advice on intellectual property protection for leading multinational companies in the pharmaceutical, tobacco and Internet-related services industries around the world. Her practice also covers intellectual property and information technology related corporate work and she has conducted due diligence for various acquisition projects.
She has written numerous articles in international IP publications. She is the Past President of the Malaysian chapter of the Licensing Executives Society and is listed in the 2015 Who's Who Legal: Trademarks 2015.
---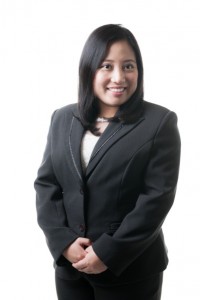 Cheah Chiew Lan: Partner, ZICOlaw
Chiew Lan has over 15 years of experience exclusively in the field of Intellectual Property (IP) and technology. Her practice encompasses various IP including trade mark, design, domain name, geographical indication and copyright, from creation, protection to enforcement. She manages the IP portfolio of both local and international clients.
Chiew Lan also advises on transactional IP work such as licensing, franchising, regulatory advice for food, drug and labelling laws as well as data protection and privacy issues. She has advised clients from a diverse range of sectors including automotive, pharmaceutical, consumer products, food and beverage, luxury products, fashion and retail.
Besides the day-to-day legal work, Chiew Lan is also the current President of Licensing Executives Society Malaysia (LESM) and co-chair of the LES Asia Pacific Regional Meeting 2015 in Kuala Lumpur.
Chiew Lan was admitted to practice in 2000. Chiew Lan started her legal career in Messrs. Rajes Hihsam Rahim & Gopal (formerly known as Messrs. Raghavji & Pillai) practising in the area of information and communications technology (ICT).
Subsequently, she joined Messrs. Shearn Delamore & Co specializing in intellectual property in 2003 and was made a partner in the firm before she left in 2012.  Prior to joining the firm as a partner in 2014, Chiew Lan was a partner in Messrs. Tay & Partners in its IP and technology practice.
---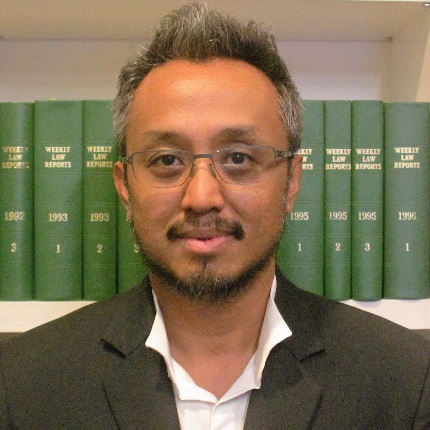 Eugene Roy Joseph: Partner, Joseph Chambers
Eugene Roy Joseph has been practising in the area of Intellectual Property (IP) for the past 18 years, advising contentious as well as non-contentious matters representing multi-nationals and local companies.
Roy graduated from the University of London and is subsequently called to the Bar in London, Malaysia and Brunei. Roy is also a registered Patent, Trademark and Design Agent.
Roy is a member of Asian Patent Attorneys Association (APAA), Malaysian Intellectual Property Association (MIPA), Licensing Executive Society of Malaysia (LESM), IP Committee Member of the Bar Council and a past vice-president of the Catholic Lawyers Society of Kuala Lumpur.
In addition to his day to day work, Roy is an avid golfer and chess player and represented his state of Negri Sembilan for 4 consecutive years. He is the organising head of Golf APAA 2014 conference in 'The Pearl of the Orient', the beautiful land of Penang. Roy is also a joint-champion for the Malaysian Bar Chess Tournament.
Roy has participated in numerous International Conferences and a regular annual IP speaker for the Selangor Lawyers' Bar and was invited as a speaker for the Asian Domain Summit 2014 held in Singapore.
Besides Malay and English, Roy also speaks Chinese dialects of Cantonese, Hakka and Mandarin.
---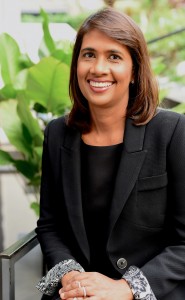 Sheena Jacob: Partner, Joyce A. Tan & Partners
Sheena Jacob is a highly-ranked leading intellectual property and technology lawyer with extensive experience in the IP field. She has been identified as a leading lawyer in various publications, including Legal 500, Chambers, Practical Law Company, AsiaLaw, Who's Who Legal, World Trademark Review and Euromoney Expert Guides. She is the immediate past President of LES Singapore.
Sheena works with technology companies and innovative businesses, helping them build and extract value from the global IP assets. She is particularly sought after by clients to manage complex IP-rich legal transactions, and is highly skilled in negotiating deals that are difficult to close and complicated commercial IP transactions which bring together the different aspects and forms of IP.
Sheena constantly places herself at the cutting-edge of IP rights, strategizing and managing the advancement of clients' interests in complex IP litigation matters, together with litigation counsel. Most recently, she spearheaded a groundbreaking case on 3D shape trade marks in Singapore for an international leading company, within a multijurisdictional context.
Sheena's practice covers a broad range of industries, from high-tech to life sciences and media. She has acted for government organizations and statutory bodies, Forbes 500 companies and start-ups. She also represents not-for-profit organizations in their policy and lobbying efforts.
Qualified to practise law across 3 continents, viz. in Singapore, New York and England & Wales, Sheena is uniquely placed to understand and assist international companies doing business in Asia.