LES Asia Pacific Regional Conference 2015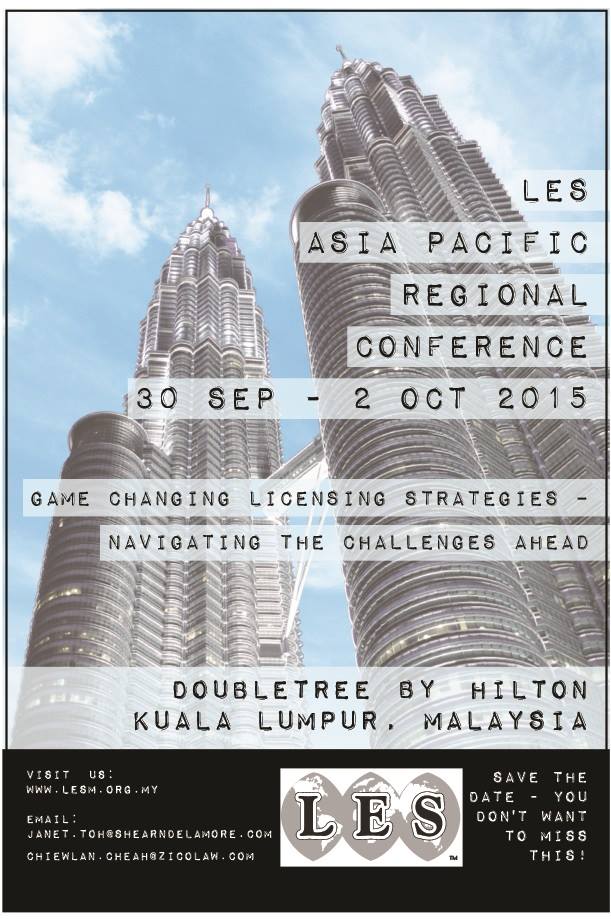 Date: 30 September – 2 October 2015
Doubletree by Hilton, Kuala Lumpur
Annual General Meeting
Date: 9 June 2014
The Licensing Executives Society Malaysia ("LES Malaysia") held her 21st Annual General Meeting ("AGM Meeting") recently on 9 June 2014. The new committee members for 2014/2015 saw the addition of the assistant secretary and few fresh committee members. We extend our warm welcome to Brian Law Yew Foo (President), Cheah Chiew Lan (Vice President), Michelle Loi Choi Yoke (Secretary), Chen Hong Sze (Assistant Secretary), Jillian Chia (Treasurer), and the committee members – Lim Pui Keng, Roy Joseph, Suaran Singh Sidhu and Claire Chan Mei Mae.
It had been yet another exciting year for LES Malaysia in 2013/2014, with LES Malaysia developing and executing various business plans to recruit more new members and thereby, adding on to the current value of LES Malaysia's objectives. In its recent AGM Meeting, the new committee members had renewed their commitment to continue expanding LES Malaysia. Further, LES Malaysia is gearing for the upcoming LES Asia Pacific which it shall host in Kuala Lumpur next year from 30 September 2015-2 October 2015 for her Asian Pacific counterparts.
---
LESM's 20th Anniversary Celebration
Date: 8 November 2012
Venue: Cafe Barbera
18 Lorong Maarof Taman Bangsar, 59000 Kuala Lumpur
An intimate and cosy dinner event was held at Cafe Barbera in Bangsar on 8 November 2012 to celebrate the Licensing Executives Society Malaysia's 20th anniversary. The event held in celebration of this milestone was attended by approximately 40 guests. The venue was decorated with floral centerpieces that reflected the colors and
emblem of the society.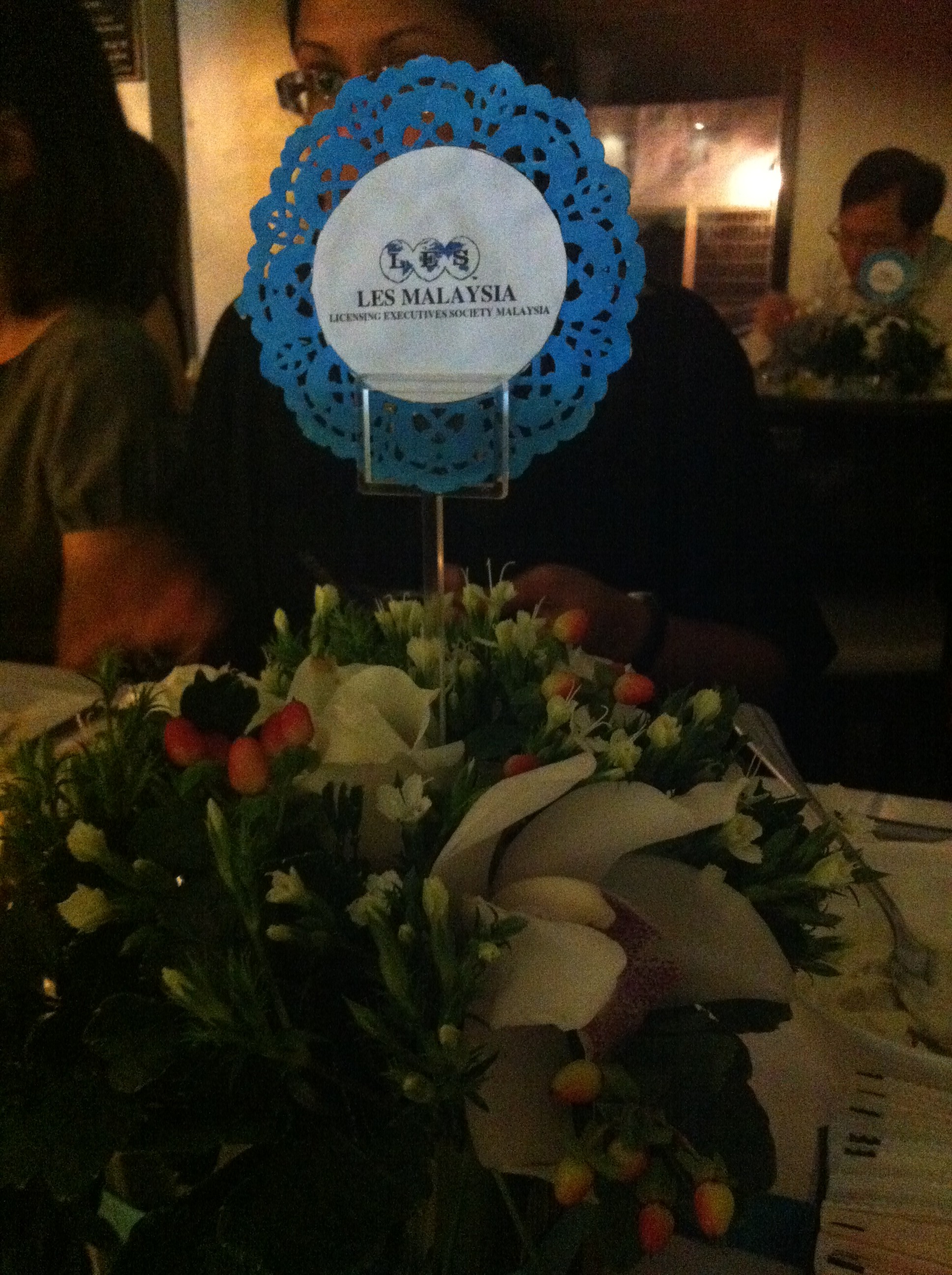 In her speech, Janet Toh, the President of LESM did not only praise the active work of the past presidents of LESM and informed everyone present of the events organised throughout the year, but also assured the guests present that LESM would not be resting on its laurels but would continue to make itself more visible especially through the organisation of the LES Asia Pacific conference in 2015.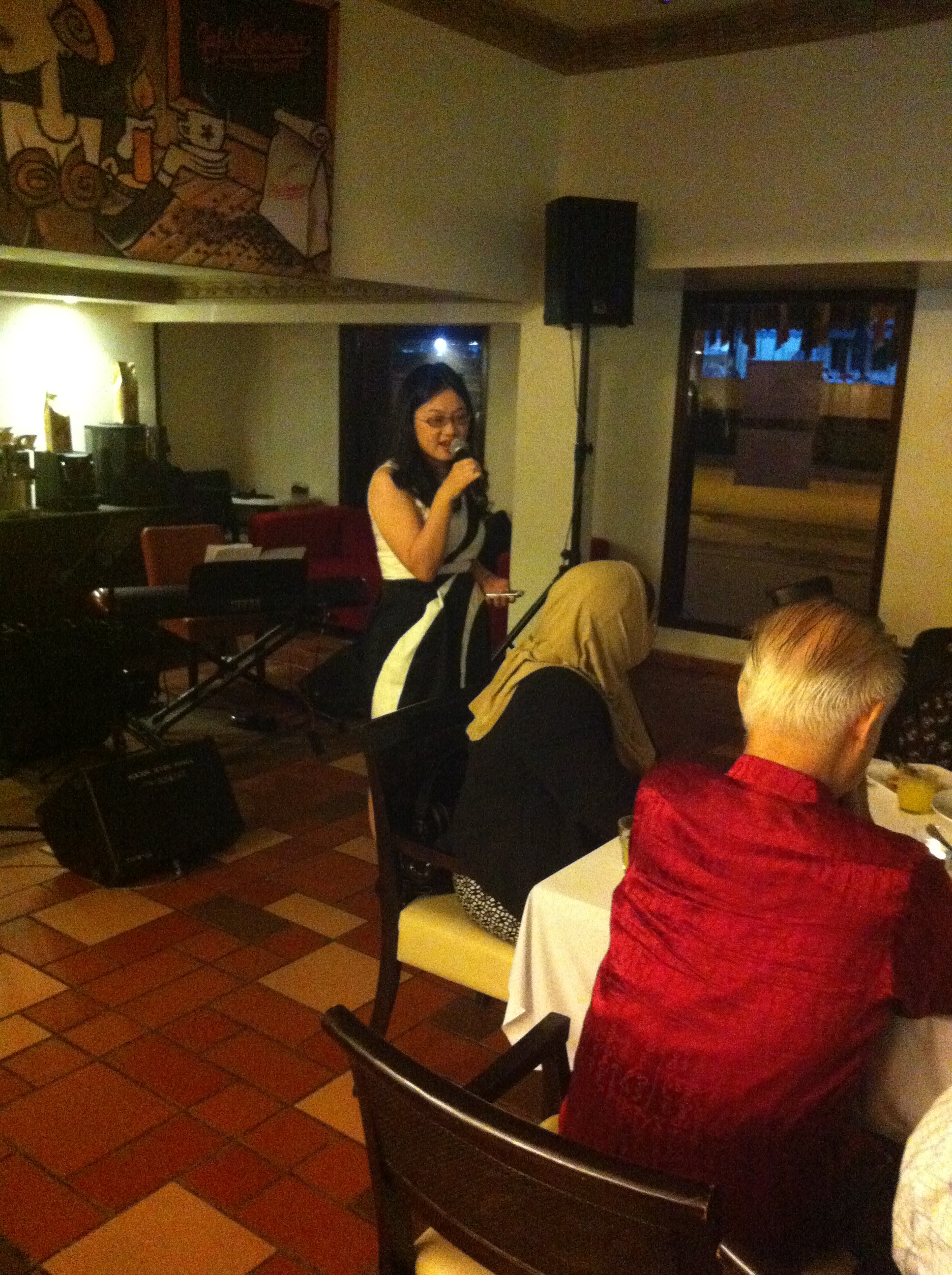 In addition to the president of LESM, the guests were treated to a speech by the who first president of LESM, Mr. Liew Shou Kong, who gave an account of how he was roped in to be the first president of the society.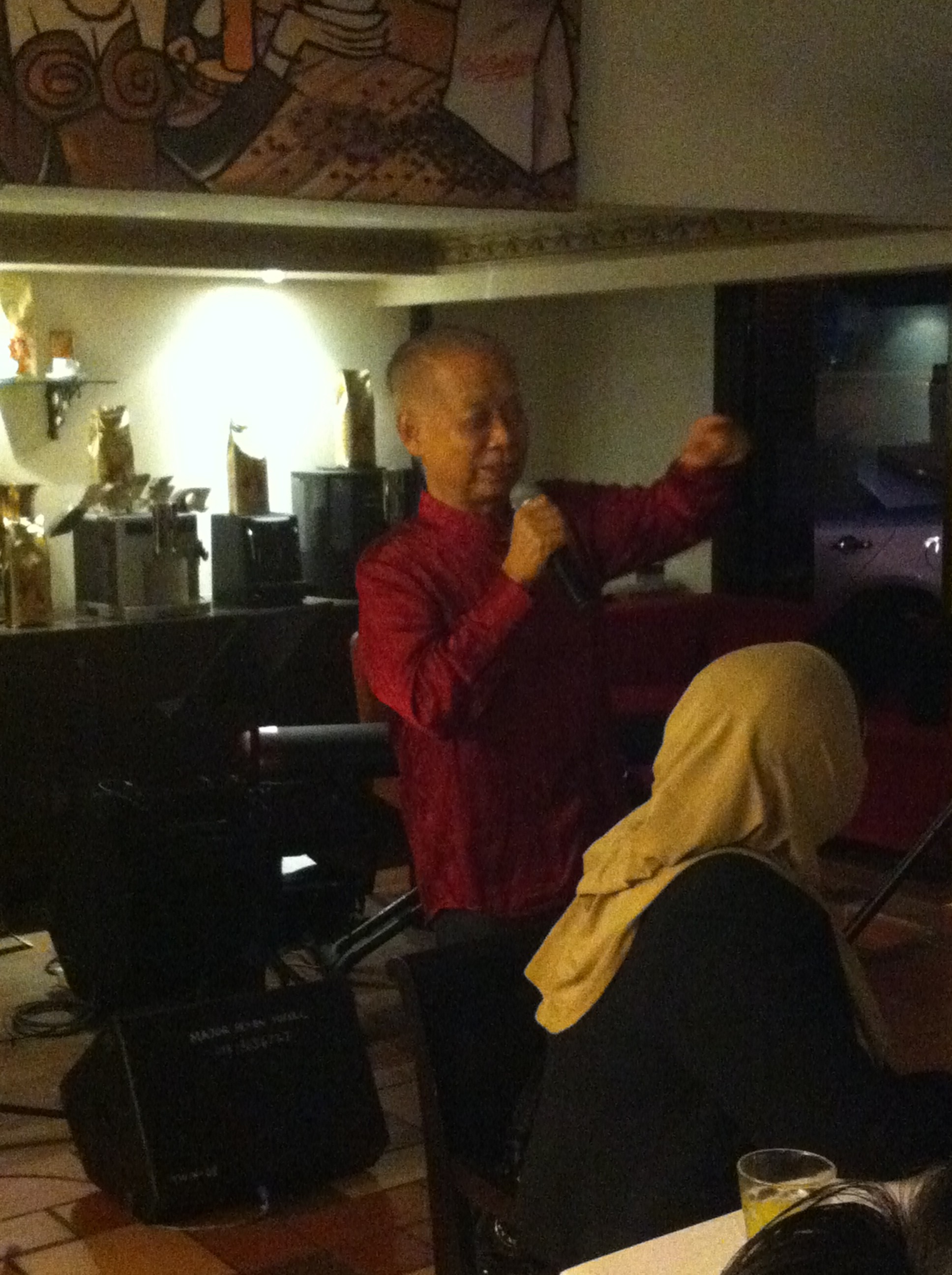 Finally, the current president of LESM handed each of the past presidents a medallion in appreciation of their past contributions to the society.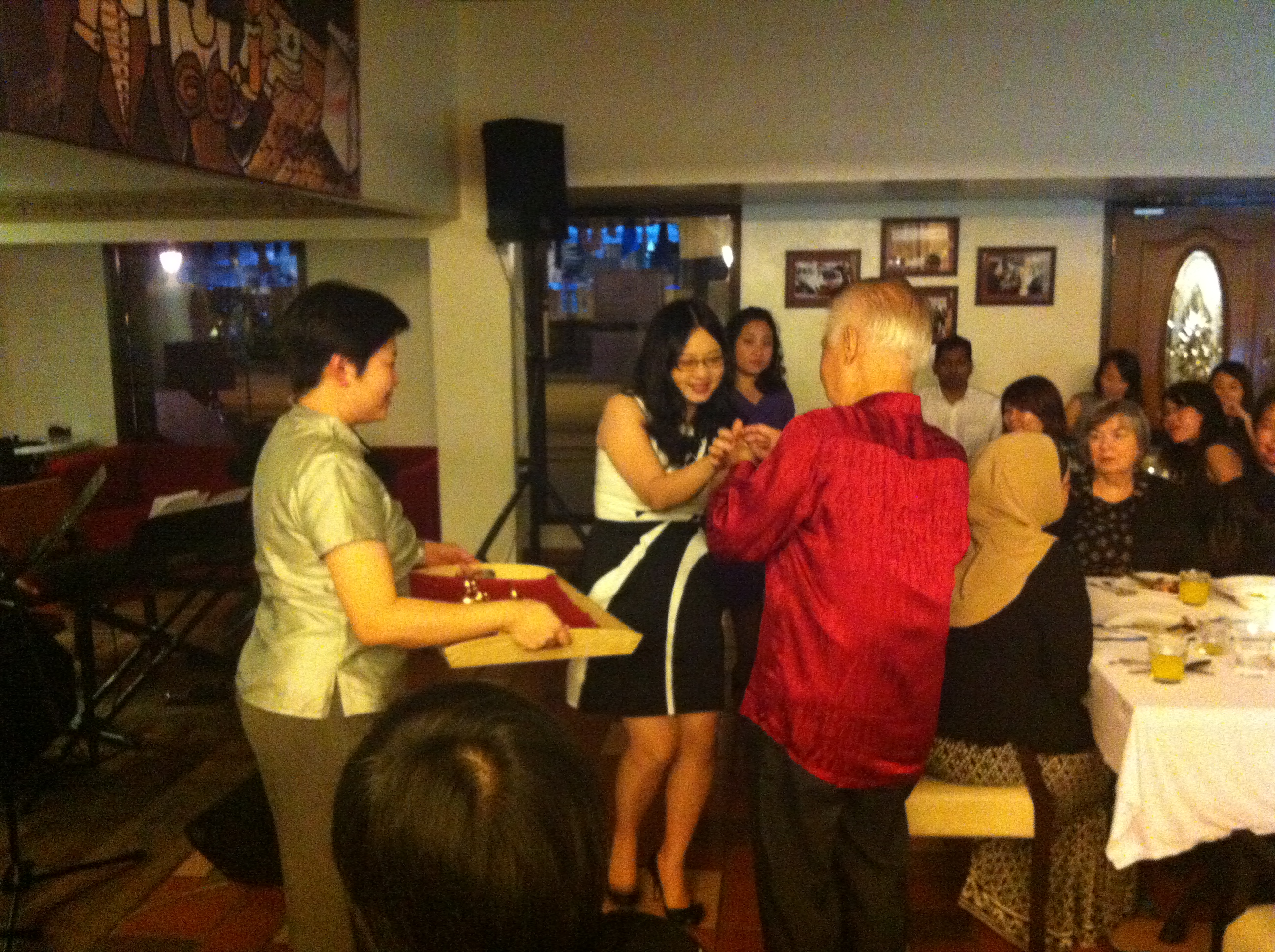 Throughout the dinner, guests were given the opportunity to catch up with each other while enjoying savory appetizers such as mushroom bruschetta, mushroom soup, pizzas and chicken wings. Guests were also given a few options for their main course before ending with desserts and coffee.
Performance by local celebrity Juwita Suwito
The night ended with great entertainment from local celebrity Juwita Suwito and her band. Juwita and her band entertained the guests with a new single from her album as well as popular songs like "Stand by Me", to remind the guests to stand by their president! Juwita even sang a song about spaghetti to the tune of "My Bonnie".
---
Seminar on "Contractual and Other Legal Issues in Licensing"
Date: 5 November 2012
Venue: Renaissance Hotel, Kuala Lumpur
Time: 8:30 am – 5:15 pm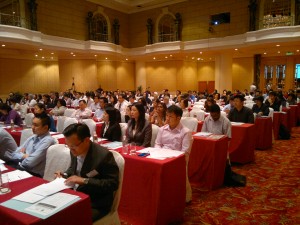 The Licensing Executives Society Malaysia (LES Malaysia), in collaboration with the Malaysian Bar Council welcomed over 180 participants to a seminar titled 'Contractual and other Legal Issues in Licensing'. The seminar consisted of talks by experienced speakers who gave in-depth presentations into Intellectual Property (IP) licensing and also consisted of an interactive licensing game.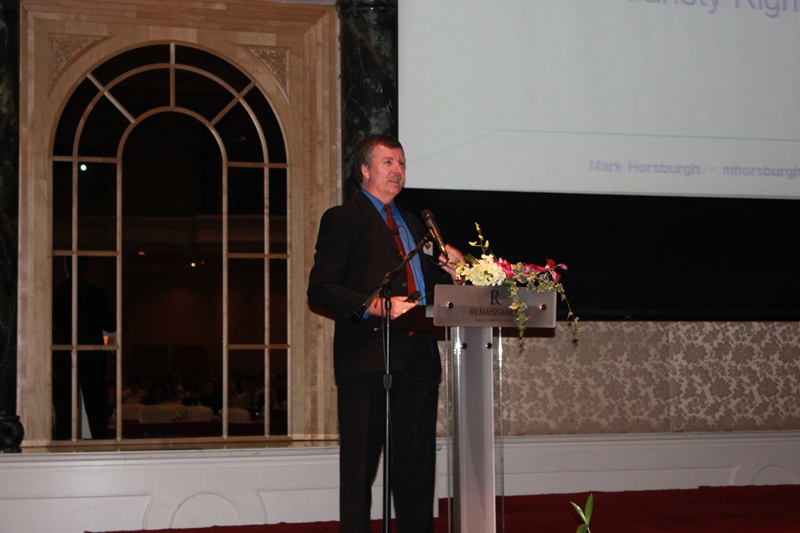 The first to speak was Dr Mark Horsburgh, the President of LES ANZ. The topic of his presentation was 'Prior Preparation and Planning Prevent Poor Performance'. As the title of his presentation suggests, Dr Horsburgh's presentation focused on the importance of prior preparation when it comes to IP licensing, whether on part of the licensor or licensee. Dr Horsburgh gave a few factors that one should bear in mind when preparing, in particular the importance of knowing what is being licensed, where is it being licensed, when to license, who is licensing and how the license will happen. Dr Horsburgh also stressed the importance of diligent prior preparation and thinking outside of the box when it comes to negotiating an IP licensing agreement.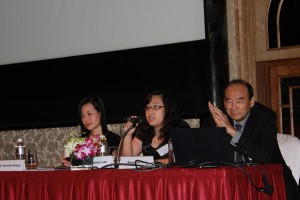 After a short tea break, the seminar reconvened with a talk by Mr. Wong Sai Fong, senior partner at Messrs. Shearn Delamore & Co. and who is also member of LES Malaysia. The title of Mr Wong's presentation was 'Practical Considerations in IP Licensing'. Mr Wong's submission (as he termed it) was divided into 7 practical considerations that one should take into account when it comes to IP licensing, namely who owns the IP rights, the process and considerations of negotiations, the need for IP due diligence or audit, the need to identify and avoid anti-competition problems, the need to quantitatively value IP rights, the need to consider other agreements that interact and interrelate to the IP license and the need for preliminary agreements.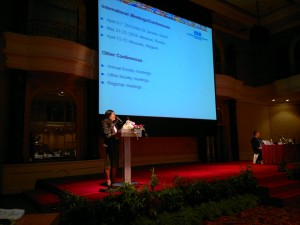 Next up was Dr Jasmine Kway, Executive Vice President/Business Development of Transpacific IP who is also an Exco of LES Singapore, talked about developing a licensing strategy. Dr Kway's presentation focused on the need to assess IP rights for licensing and the valuation of IP rights. Dr Kway explained the many different ways of valuing IP rights, but stated that one needs to be flexible and realistic when valuing IP rights, and not just focus on one particular method of valuation.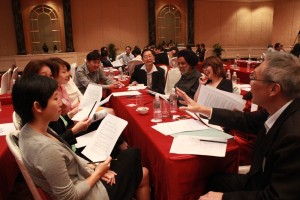 After lunch, participants were treated to a licensing game with the jovial and charismatic Chew Phye Keat, partner of Raja, Darryl & Loh as well as a Committee member of LES Malaysia, who explained the rules and purpose of the game. Participants were divided into groups of ten and further divided into groups of five, with one side representing the licensor and the other representing the licensee. Participants were required to identify the various issues of dispute in the licensing agreement and negotiate an agreement. The game ended with Mr Chew identifying the various issues in the licensing agreement, thus illustrating the detailed analysis needed when it comes to negotiating a licensing agreement.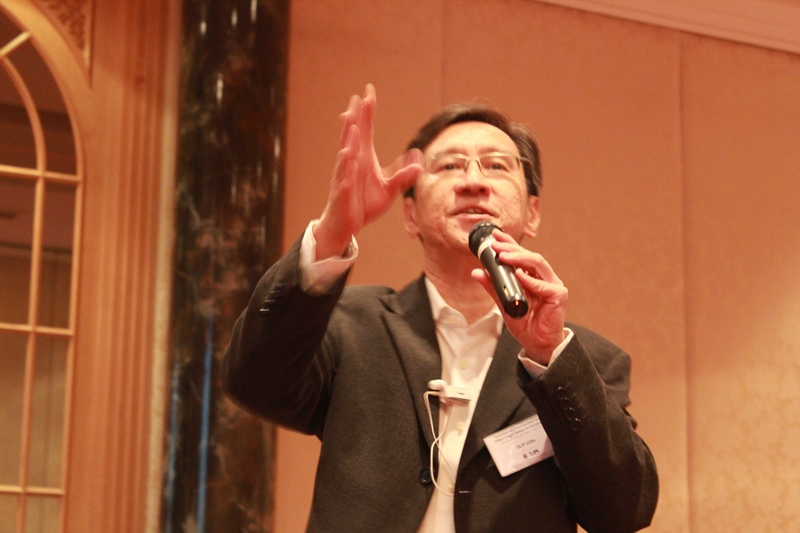 The last speaker of the day was Mr. Alban Kang, managing partner of ATMD Bird & Bird, Singapore, who talked about contractual pitfalls to avoid in licensing. Mr. Kang highlighted different areas in a licensing agreement where one should tread with caution when drafting, for example the scope of the license, where the need to define the parameters of the license is pivotal.
Programme – Seminar on Contractual and other Legal Issues
Bar Council Circular – Seminar on Contractual and other Legal Issues